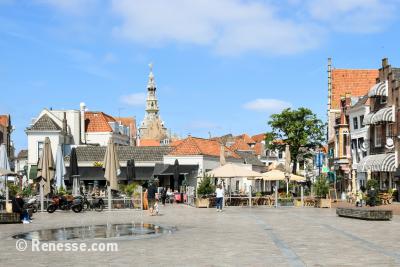 The historic Zierikzee offers everything for a complete day out. Zierikzee is a city where you can shop well. It is the largest town of the beautiful island of Schouwen-Duiveland and it is located about 17 km from Burgh-Haamstede. In the center you will find a variety of modern shops and boutiques. Furthermore, every Thursday there is a market at the Havenplein and late night shopping until 21:00. Furthermore, this small town has many hangouts such as cozy restaurants, terraces, grand cafes and pubs. It is possible to enjoy yourself at one of these many terraces and taste the Zeeland specialties, such as bolus, mussels or an eel roll.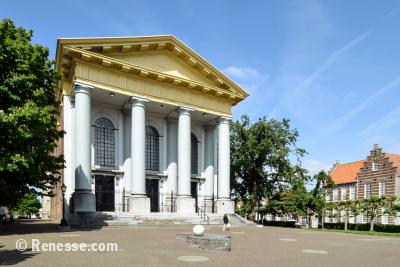 Monuments
Zierikzee is the eighth monument city of the Netherlands. There is plenty to see during a walk in the city. You will find more than five hundred and fifty monumental buildings. This historic town on the Oosterschelde offers a unique medieval street pattern and the oldest still playing carillon in the Netherlands. With the city walls, the north and south harbor gates and historical monuments (largely preserved) give this town its own character.
Walking through this old city you will find yourself in the days of the past. A visit to the Oude haven (Old port) where several historic ships are moored and the old prison will strengthen this feeling. Stroll through the streets; admire the old buildings such as the patrician homes, the 's-Gravensteen, City Hall or the imposing Sint Lievensmonstertower. Visitors, who climb the stairs of the tower, enjoy the beautiful view over the top of Zierikzee as well as the surrounding area.