Aqua Mundo Port Zélande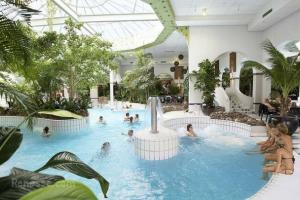 Between the tranquil Grevelingenmeer and a North Sea beach, situated in the heart of Holiday Park Port Zélande, lies the subtropical swimming pool Aqua Mundo. It serves as a perfect destination for both a rainy day and a cosy, sporty day out. Whether you're craving an adrenaline rush or longing for a peaceful swimming ...
Book tickets online
Omnium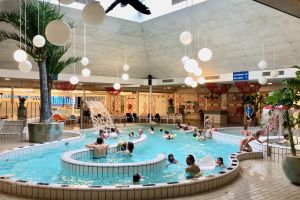 Float around on tubes through the Lazy River with a view into the Expedition Forest, whoosh down the fast slides, and brave the rapids. Omnium's swimming pool in Zeeland ensures a day full of swimming fun for both young and old! In between swims, it's nice to relax on the terrace with a cup of coffee and a treat, a sandwich or a meal, all available to order at the pool ...