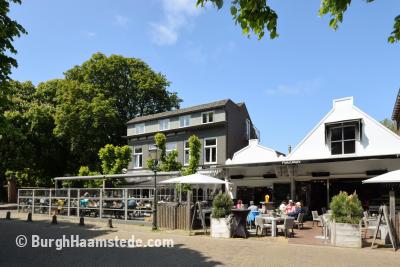 Burgh-Haamstede is situated in the northern part of Zeeland and in the western part of the isle of Schouwen-Duiveland. Like in the other parts of the Province of Zeeland, also here the magnificent beaches are not petrified to promenades, parking places and long rows of high-rise buildings. The undulating sand hill landscape - including its sand drifts, valleys and dune meadows - has been declared (certified) scenic area almost everywhere. Year after year in this playful remote corner consisting of water and land, the largest number of sunshine hours in the Netherlands is being measured.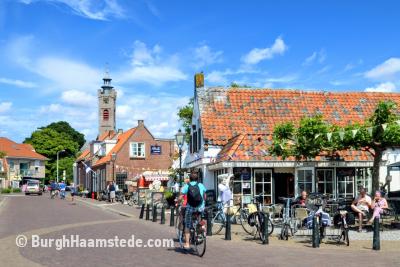 Burgh and Haamstede are better known as Burgh-Haamstede. Burgh and Haamstede are hardly distinguishable from each other and together they're forming a magnificent place to stay on a long-term base. All accommodations are situated in a wooded area on a short distance from the beach. You'll find there all kinds of stay tourism. There is something for everyone.
Beaches
The beach of Burgh-Haamstede is tremendously extensive. A beautiful seaside town with about 17 kilometres of sandy beaches. At the Verklikker-dunes they even reaches latitude amounting to hundreds of meters. According to meteorologists, during the summer months the province of Zeeland has the most hours of sunshine in the Netherlands.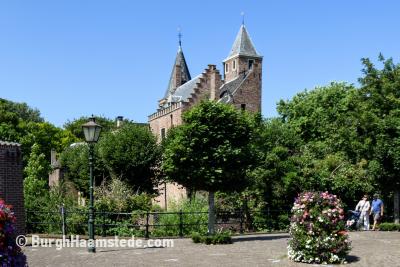 Another unique element of Schouwen-Duiveland is the beach. Moreover the beaches are clean and they are divided into different sections. This way there is a family beach, an aquatic sports beach, a luxurious beach and a natural beach. There are enough choices to be made. You only have to pick one! You'll surely find a beach, which matches your wishes. On all these different kinds of beaches specific rules apply, which have to take care of the fact that visitors should be able to recreate in a safe a pleasant way. These rules and beach sections are mentioned on notice boards, which are posted at every beach transition.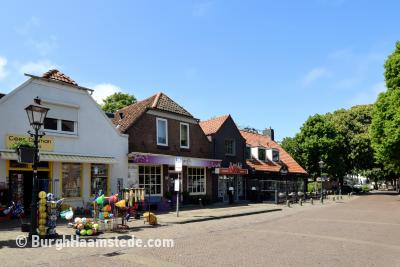 Village
Actually it is a matter of twin villages which are grown together: Haamstede and Burgh. Together they are forming an important seaside resort in - what one wouldn't expect at first thought - a wooded area. Both villages still have good recognizable church rings. In the middle of the original ring village Haamstede lays the Dutch Reformed Church, which was built in 1525. It's pleasant to abide on one of the many outdoor cafés in de Noordstreet under the shady chestnut trees.
Unique in this region is the Transferium, which could also be regarded as a kind of a tourist attraction. To make the area car-scarce (pedestrian-friendly), the local authority has constructed a large parking place, called the Transferium, where your car is guarded day and night. An intensive bus service along the accommodations towards the beach, the village centres and the hinterland, provides sufficient transportation possibilities. But of course you can also do all this by bike.
Sightseeing
Diagonally across from the church of Haamstede, a large fence is giving access to the castle of Haamstede. After entering the fence you'll see the caste of Haamstede right before you. This impressive castle has been built on Roman building remains. After the devastation in 1525, which was caused by a fire, during the Spanish time the castle has been rebuilt and it got its current look.