Slot Haamstede - Monument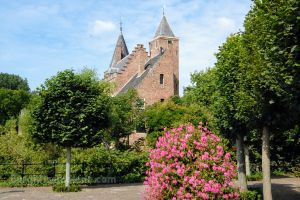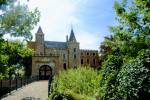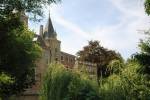 In the middle of the village, opposite the church of Haamstede, is the beautiful Slot Haamstede. A real castle surrounded by a castle moat. It is surrounded by a forest and a nature reserve and the dune called: the Zeepeduinen. The deciduous forest was constructed in the eighteenth century as a wooded park at Slot Haamstede. The nature reserve is restricted without a guide, a guide will take you to amazing places.
The most famous inhabitant of the castle was Witte van Haamstede, a bastard son of Count Floris V. The dungeon of the castle dates from the 13th century. In 1525 the castle was destroyed by fire, but the dungeon was saved. The castle was rebuilt later. In 1973 the castle was restored and in 1981 and it came into the hands of the Association for Nature.
The castle is open to visitors on several days. You can attend the summer slide show in the basement of the castle. At national Monument day, the castle is open to the public.
Furthermore Slot Haamstede is near the following sights: De Burghse schoole (±850 m), Huis van Burgh (±1,4 km), Golf Farm Molenberg (±2,0 km), Passagiersschip de Onrust (±2,6 km) & Plompe toren (±2,8 km).
For information:
Ring 2, Burgh-Haamstede
web.
Website