Museum Veere
Museum Veere is established in two beautiful historic buildings: The Scottish Houses along de quay and the monumental City Hall on the Market. Together they bring the stirring history of ...
Big church Veere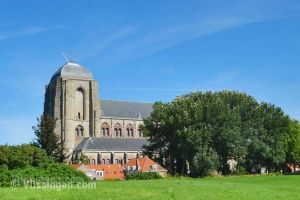 The Grote Kerk (Big church) in Veere is from 1348 and it is a really great sight. As from 1811 the church was being used by Napoleon's soldiers as a military ...
Book tickets online
Veerse Meer
Het Veerse Meer is een natuurgebied ten noordoosten van Walcheren ten zuiden van het Noord-Beveland. Het meer is een populaire watersportplaats voor zeilers, ...